Wall Systems
Modular Barrier Wall System - IR (MBS-IR)
The MBS-IR is a modular barrier assembly for the protection of critical assets and personnel from intruder related threats.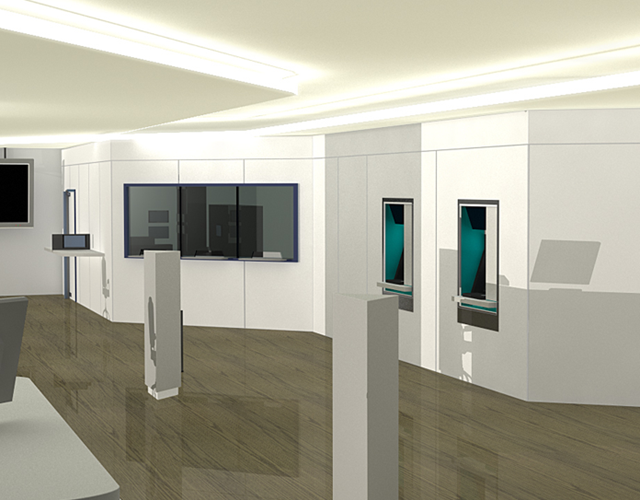 Modular Barrier Wall System
The MBS-IR and consists of individual modules for quick and simple design integration and installation.
Independently certified to AS 35555.2003 Level 2 (10 min).
Flexibility in design, bespoke options available.
Components are lightweight, easily installed and replaced.
Suitable for banks, embassies, government buildings, and many other commercial assets.
Caters to varying roof heights and sloping floors.
Upgradeable to MBS Ballistic Resistant (BR).
Contact us for more information.