Weapon Clearance Booths
Australia's Safest Weapon Unloading Capability
Armor Australia's Weapon Clearance Booth provides industry leading capability for safe loading and unloading of Rifles, Handguns and CEDs.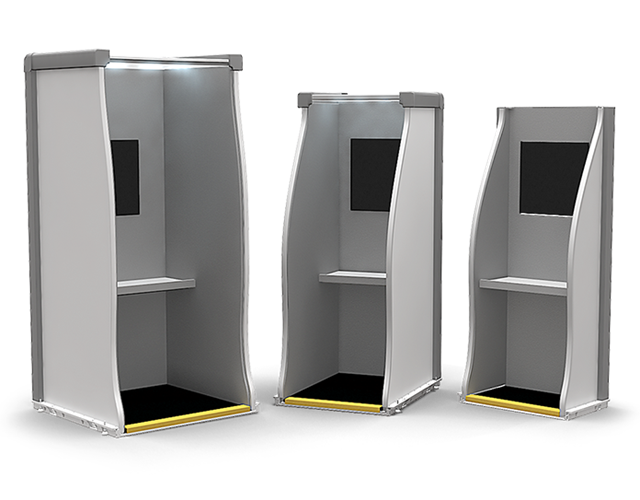 Weapon Clearance Booths
Armor Australia's Weapons Clearance Booths are independently tested for full model compliance in accordance with AS/NZS 2343:1997 ensuring the ultimate in ballistic resistance and safety for the end user and surrounding members and infrastructure.
Use of advanced composite materials ensures full encapsulation of the projectile and projectile fragments following an accidental discharge.
Ballistic rated walls, roof and floor provides 270° of protection.
Acoustic internal lining reduces noise impact of discharge.
May be used with a TASER® or Conducted Energy Device with barb capturing internal lining.
Easily integrates with existing in-service weapon clearance receptacles.
Flat pack design, for easy assembly on site by 2 unskilled persons.
Removable target panel allows for loading and unloading while in the correct shooting stance, in line with standard range procedures.
Sensor operated LED Lighting
Contact us for more information.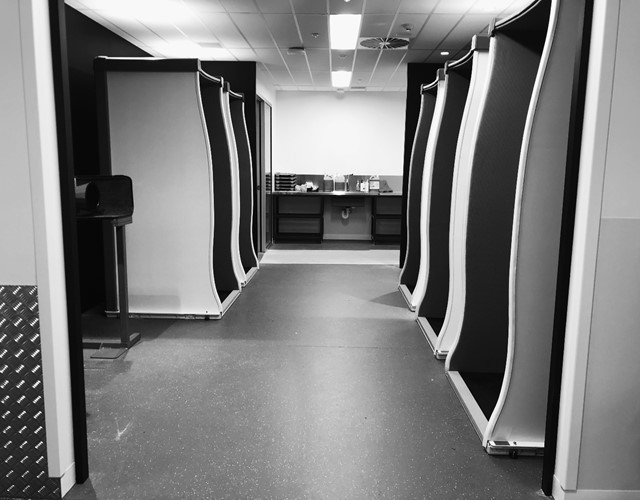 Through-Life Support Program
Armor Australia's Weapons Clearance Booths come with a Standard Warranty for 5 years.
In addition to the Warranty, Armor Australia offers the addition of a Through Life Support Program (TLSP) which will include servicing and annual maintenance that will deliver value for money ensuring Weapons Clearance Booths will remain operationally compliant for up to 20 years. Election of the TLSP is at the customer's discretion.
The TLSP is delivered through an initial 5-year contract term (in line with the initial warranty), with up to 3 x 5-year contract renewals ensuring compliance and serviceability Is maintained for up to 20 years.
The TLS Program is delivered through our approved State-based agents providing timely and reliable servicing and maintenance of your Armor Australia Weapon Clearance Booth.
Contact us for more information.