Helmet Accessories
NVG Shrouds
Armor's lightweight NVG Shroud is designed and engineered for use in the world's most hostile environments. A product of extensive research and development, is ideal for Military, Police and Security Force use.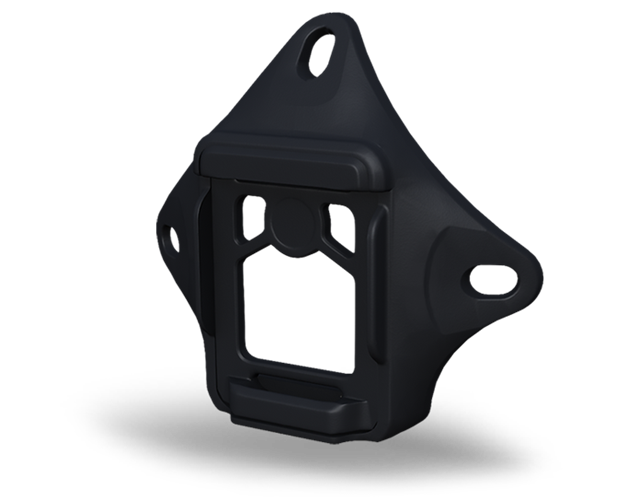 NVG Shroud
Featuring an engineered polymer outer housing with lightweight, aircraft grade aluminium interface insert, Armor's NVG Shroud weighs just 36 grams.
Common tri-hole attachment with stainless mounting screws 
Design provides maximum strength at the interface with NVG Bracket
Secure locking technology provides optimal fit and retention
Can be utilised for mounting head borne devices such as night vision, illumination and cameras.
Snag free, low profile.
Fits ACH/MICH/PASGT ballistic helmet geometries.
Contact us for more information.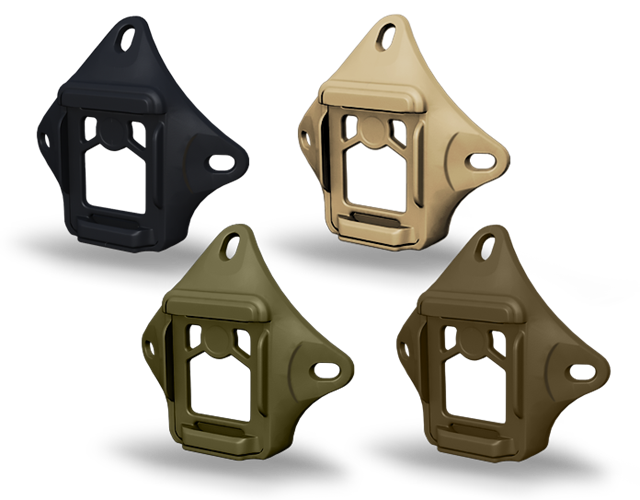 Available Colours
Armor's NVG Shrouds are colour matched to prevalent shades utilised in the Defence, Security and Law Enforcement divisions. 
The Aluminium interface is coated with CERAKOTE thin-film protection to improve wear resistance & colour integration
Interchangeable interface allows for individual designs to be accommodated.
Available in Black, Coyote Tan, Coyote Brown and OD Green 
Corrosion Resistant.
Contact us for more information.